Welcome to Tunes From Doolin !
The tunes you will find on this website are a collection of Irish Traditional Music tunes I have learned over the years in Doolin, from various sessions, friends and some recordings too.
All the tunes are written in ABC format and come in sheet music format as well. I am also hoping to be able to record as many tunes as possible in the near future and to post them here as well as on the YouTube channel (feel free to subscribe to the channel here!).
The tunes are divided into 4 main categories :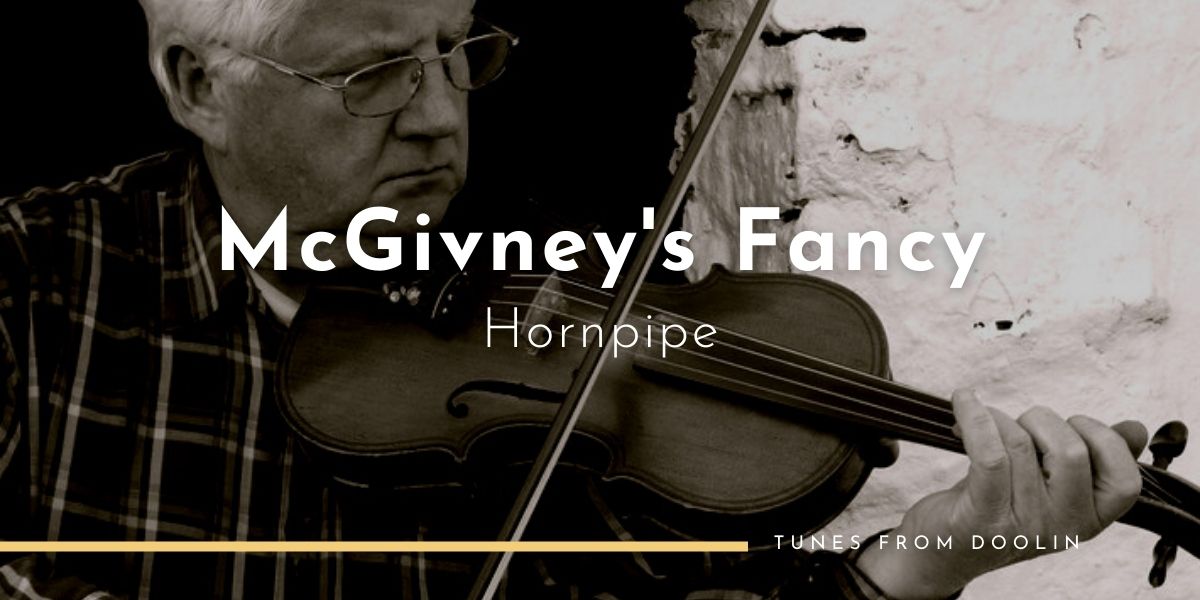 McGivney's Fancy is a hornpipe associated with Éamon McGivney, a great fiddle player from Co. Longford originally but resident of West Clare for many years and one of the directors of Scoil Samhraidh Willie Clancy since the early 1980s.
Read More »
"Dowd's Favourite" is a very beautiful reel which I associate with the playing of Paddy Carty. It is also simply called "Dowd's" or "O'Dowd's" and was recorded by Tommy Peoples on his album "The Iron Man". I am not really sure where I originally learned this tune though, I think it might have been from my friend Damian Werner.
Read More »
"Don't Touch That Green Linnet" is a composition of the late Tommy Peoples, the fiddle player from Donegal who lived in County Clare for many years and influenced many great fiddles players. Tommy's tunes are all remarkable and I particularly like this one.
Read More »
"John Kimmel's" is a jig I learned from my friend Geneviève Lambert, an accordion player in Switzerland. It is also known as "The Jig of Dead" and is associated with John J. Kimmel, famous accordion player in America in the early 1900s.
Read More »