Welcome to Tunes From Doolin !
The tunes you will find on this website are a collection of Irish Traditional Music tunes I have learned over the years in Doolin, from various sessions, friends and some recordings too.
All the tunes are written in ABC format and come in sheet music format as well. I am also hoping to be able to record as many tunes as possible in the near future and to post them here as well as on the YouTube channel (feel free to subscribe to the channel here!).
The tunes are divided into 4 main categories :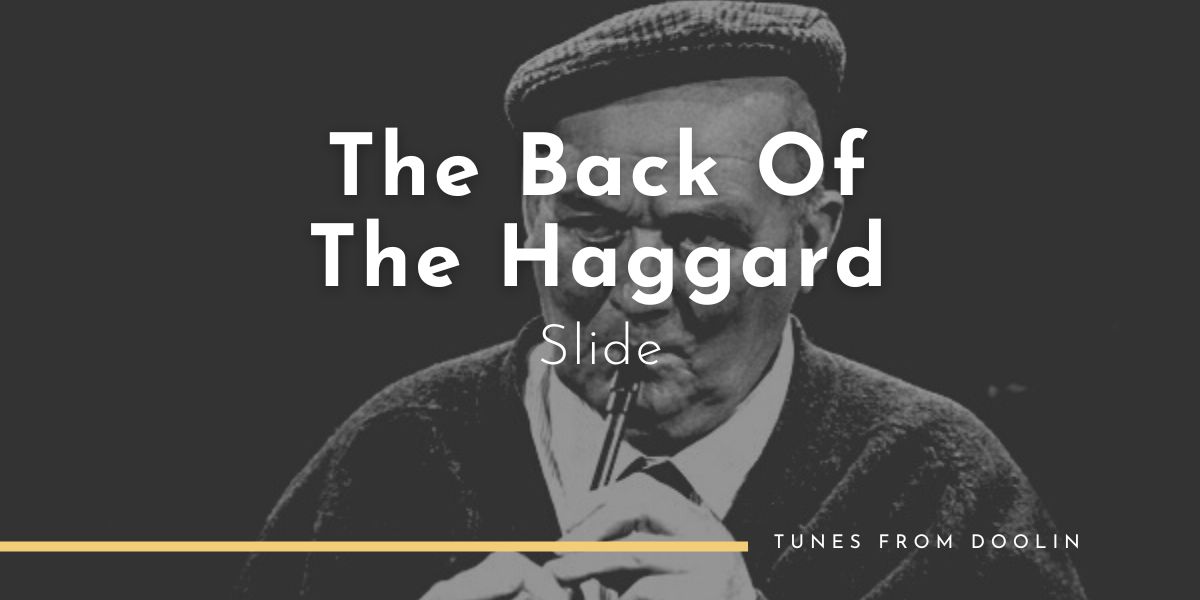 I learned this slide from Eugene Lambe, a great piper and whistle player who did a huge amount of work recording the older musicians of North Clare back in the early 90s. Eugene himself learned "The Back of the Haggard" from the playing of Micho Russell.
Read More »
"The Glenside Cottage" (also known as "The Old Ruined Cottage In The Glen") is a reel I learned from Terry Bingham's album. It is the first tune of a set that Terry learned from Jackie Daly, the great accordion player from Sliabh Luachra who now resides in Miltown Malbay. The second tune in the set is "I Have No Money".
Read More »
A classic jig here in County Clare, "The Battering Ram" is a tune I learned through various sessions. This jig is very much associated with legendary Clare concertina players such as Elizabeth Crotty, Tommy McMahon, Bernard O'Sullivan, etc.
Read More »
A very common session tune, "The Galway Rambler" was one of the first reel I ever learned. It was my friend Gilles Tabary who taught it to me in Switzerland. I associate this tune with flute player Adrian McMahon from Kilfenora, with whom I have enjoyed many good sessions these past few years.
Read More »