Welcome to Tunes From Doolin !
The tunes you will find on this website are a collection of Irish Traditional Music tunes I have learned over the years in Doolin, from various sessions, friends and some recordings too.
All the tunes are written in ABC format and come in sheet music format as well. I am also hoping to be able to record as many tunes as possible in the near future and to post them here as well as on the YouTube channel (feel free to subscribe to the channel here!).
The tunes are divided into 4 main categories :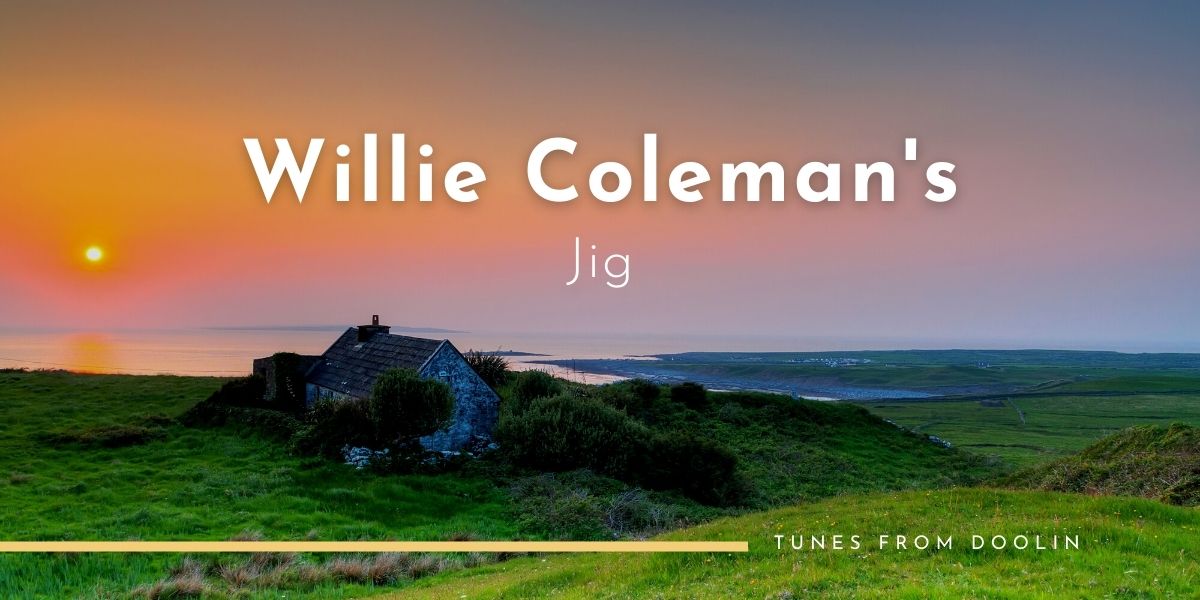 Willie Coleman's is a very common jig. It was taught to me by my friend Tom Delany, and I also associate this tune with the playing of Kitty Hayes'.
Read More »
This is a common session which I love very much. I learned "The Drunken Landlady" through various sessions, but it's really a tune that I associate with the amazing duet album of Noel Hill & Tony Linnane.
Read More »
"The Concertina Reel" is a common session tune that I associate with the great accordion player Bobby Gardiner, with whom I played a few sessions at the Roadside Tavern in Lisdoonvarna.
Read More »
"The Limestone Rock" is a common session tune here in North Clare and the name is actually a reference to the Burren. This reel appears in O'Neill's book as "Tit for Tat". It is very often followed by "The Humours of Loughrea", another great reel. I learned this set from Noel O'Donoghue.
Read More »